Be Email free. Get the real time location information for your teams on the field, chat with individual team members & broadcast important message to the whole team.
Team and 1:1
real time chat
Communicate
Track Check-ins and Check-outs for team members

Find teammates near you to optimise work items

Effective 1:1 communication with teammates and team managers

Group messaging and broadcasts for important updates
Manage
Track locations of your team members to optimise field jobs

Web based dashboard for team mangers to track people on the field

Manage and communicate with your team from web and mobile

Detailed reports on your team location span and coverage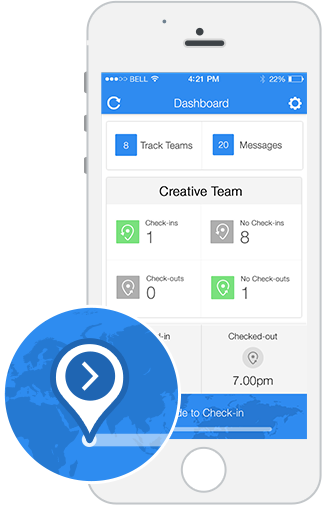 Check-in check-out
A simple check-in and check-out enables location tracking for the people on the field. Once enabled, it shares location information at regular intervals. Team managers and teammates can locate checked-in people & optimise the field activities and communication accordingly.

Team Chat
Team chat along with location information is a great way to optimise the time, schedule, work items and overall communication for the mobile workforce. Communicate one-on-one with a team member or broadcast important messages to the whole team in one go.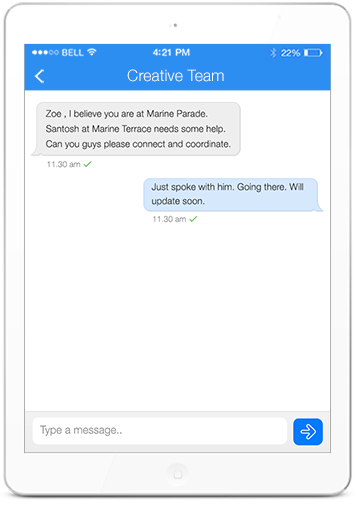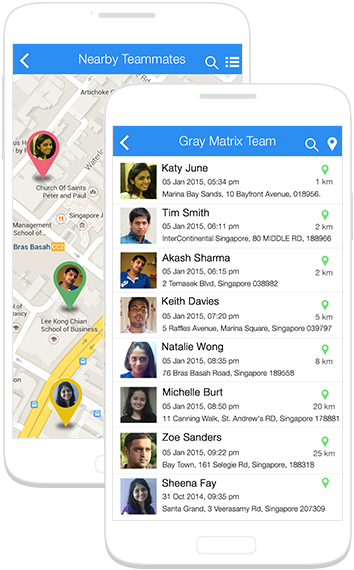 Teammates nearby
For the smart and mobile workforce it's always important to know where is the need and who is nearby. Teammates Nearby gives you a list and map view of team members on the field. It saves you a lot of time from checking with people and instead focus directly on next steps and actions.

Web dashboard
Team Tracker is a Hybrid app, it's available on Web to offer Admins & Team Managers to do more. Do more, on the web with bulk actions, deeper settings and controls, view detailed reports and utilise the big screen for multitasking teams as well. All things available on mobile, plus more.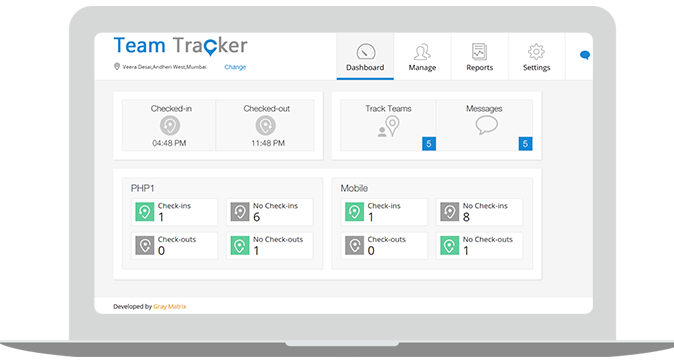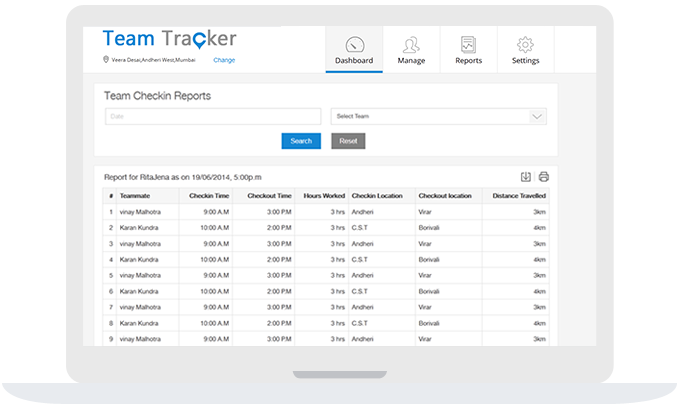 Reporting
Smart & efficient mobile teams requires smart tracking and communication. Reporting module provides you with insights on your team's location span and flow through out a period so that you can take important decision on which areas need better attention and how your mobile workforce needs to be deployed.